After the death of three Sherpas on Everest a few days ago, the start of the Himalayan season continues in a dramatic way on Annapurna. After yesterday's summit push, it is the bad weather on the descent that has surprised the teams on the mountain. To date, there has been one death, one missing person, a climber who was announced dead but was finally rescued and six evacuations by helicopter, including the Frenchman Jonathan Lamy. The success of the Polish climber Bartek Ziemski, who made a complete descent on skis from the summit, should be noted. A look back at a day of chaos.
His success at the summit of Annapurna (8091m, Nepal) was announced yesterday via a portrait of him smiling. However, it was during the descent that Noel Hannah died on the night of Monday April 17 to Tuesday April 18. The circumstances are not yet clear, but the Northern Irish climber died in his tent, at camp 4. Hannah had made ten ascents of Everest and an attempt at K2 in the winter of 2021.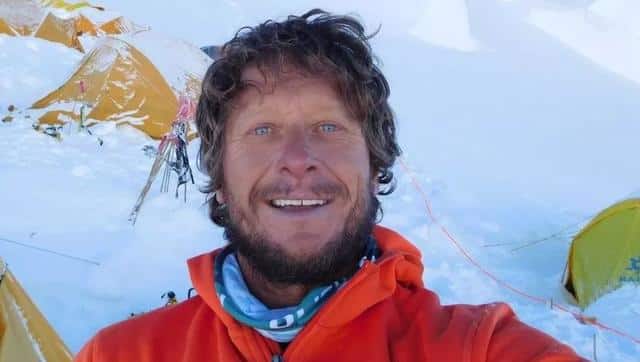 Noel Hannah. ©Noel Hannah
Confusion at camps 3 and 4

The Indian mountaineer Anurag Maloo is missing after having fallen into a crevasse under the camp 3, around 6700m. The probability of finding him alive is very low. 
As for his compatriot Baller Kaur, she was first announced as dead before being "found" alive and alone at around 7300m, also returning from the summit. Confusion remains about the circumstances of