2020 was a year off for climbing competitions, but not for Julia Chanourdie, who will be going to the Olympics in Tokyo. She made the most her time without any competitions by sending her first 9a+ at the beginning of 2020 in Saint-Léger-du-Ventoux, France. In November 2020, she sent her first 9b, Eagle-4, and became the first French female climber to reach the 9b club, joining only two other women to have sent the same grade.
No one doubted Julia was capable of such a feat, but it still required years of work for such a historic achievement. Getting your head around what it actually means to climb the extreme grade of 9b is also a feat in itself. It was first climbed and graded by the master Adam Ondra, and then repeated by the French climber Hugo Parmentier – also an amazing achievement. The 9th degree is not new territory for Julia Chanourdie, no more than competing at elite level. As it happens, the young climber from Annecy qualified last year for the Olympics in Tokyo at the IFSC Combined Qualifier in Toulouse. It was a great moment which came just before Covid hit, first postponing the competitions, and then completely cancelling them until the Boulder World Cup in Meiringen, Switzerland, in March 2021. Yet, this didn't stop Julia finding new objectives, outdoor ones this time.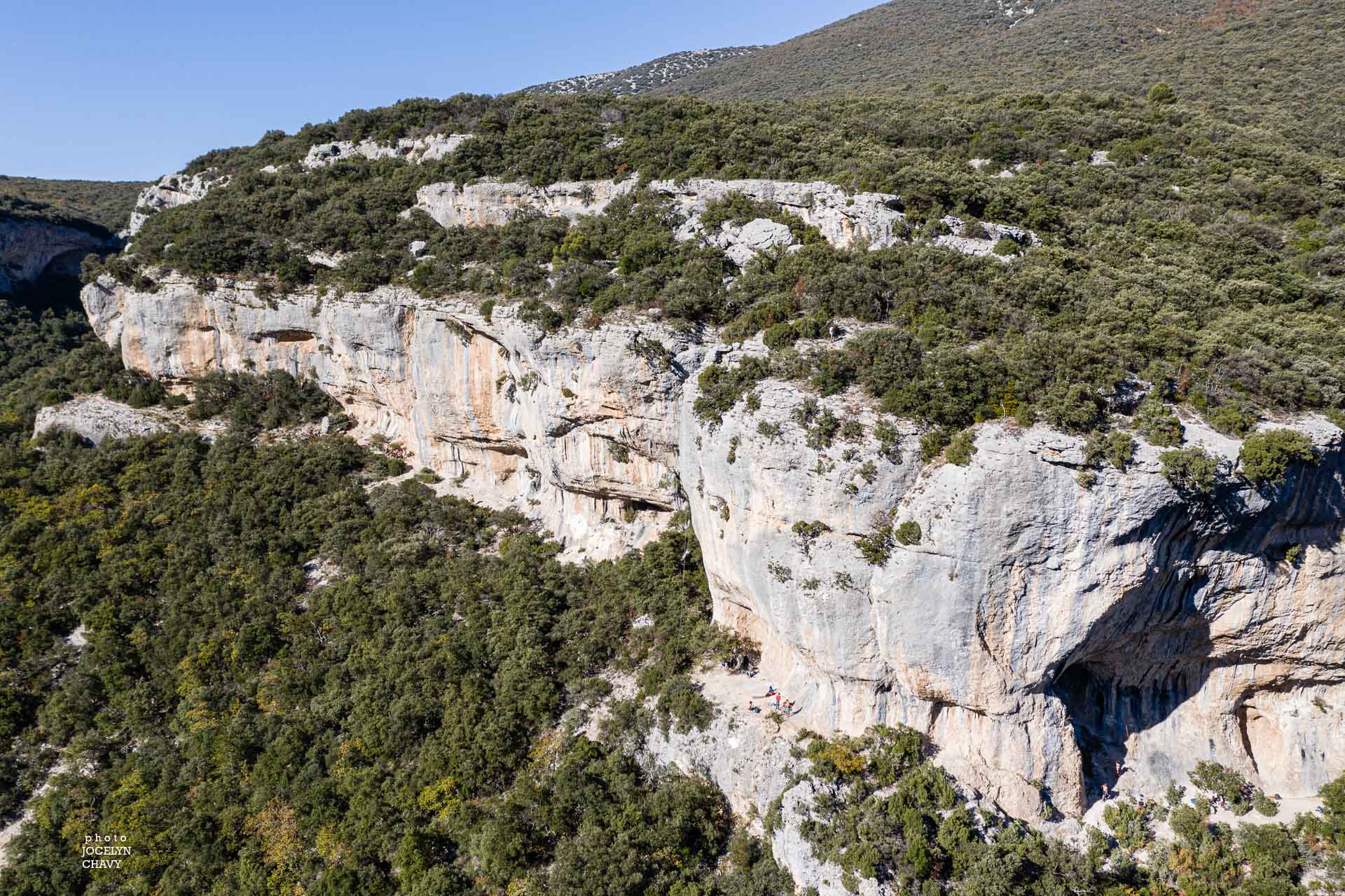 St-Léger du Ventoux : Eagle-4, 9b, is centre left and Super Crackinette is on the left of the buttress (where the people are). ©Jocelyn Chavy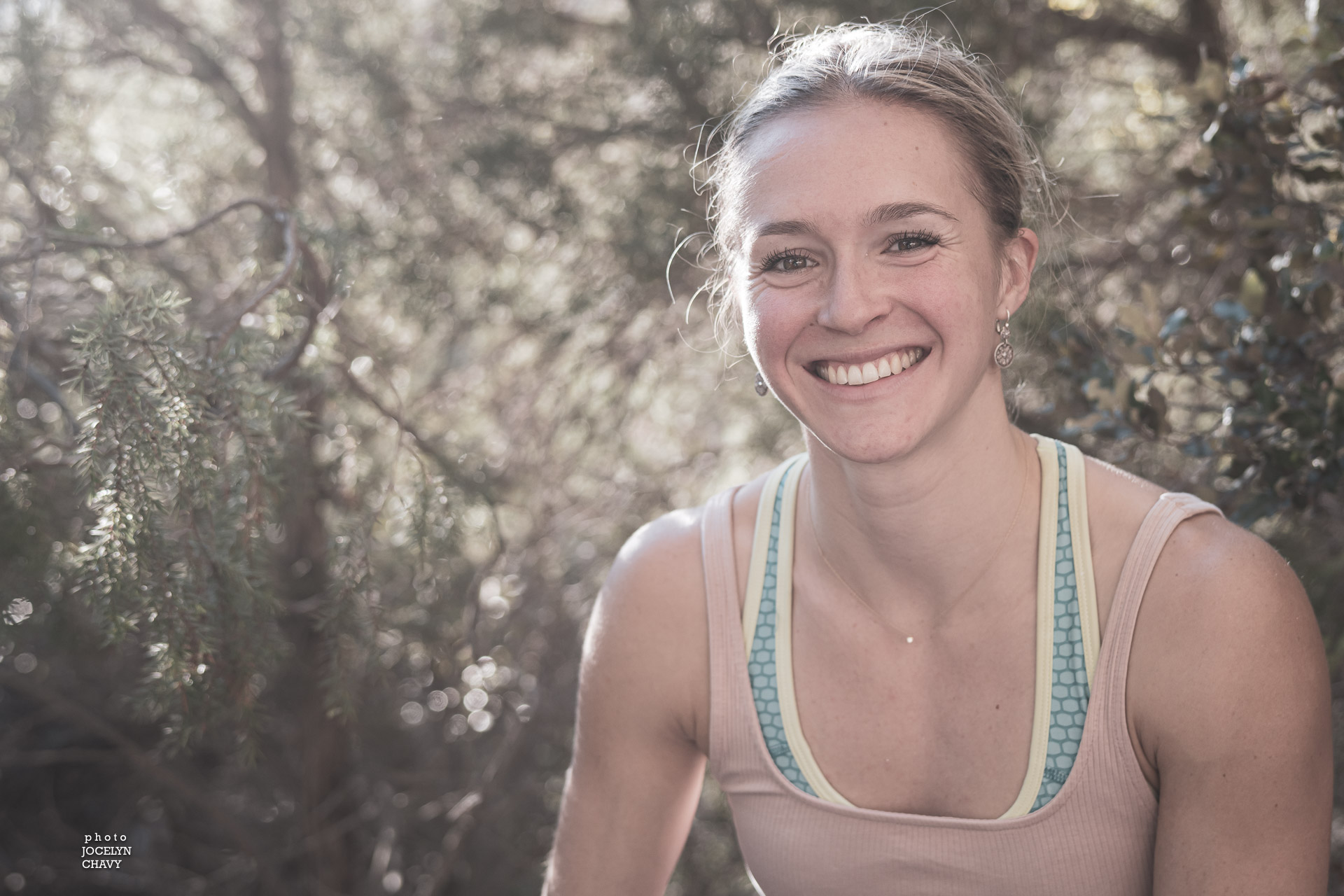 Julia Chanourdie in front of Eagle-4. ©Jocelyn Chavy
Julia Chanourdie was born in 1996 and did her first 8a at the age of 12, in 2008. So from then to now, it has taken 12 years of training almost every day, with 5-6 sessions per week, to be ready to send 9b, and achieve one of the greatest female performances in all of history. In 2017, Julia joined the very small club of 9a female climbers by ticking off Ground Zero at Tetto di Sarre, Valley d'Aosta, Italy. This impressive flat rock face leaning at 45 degrees features in Gaston Rébuffat's guide book of the 100 most beautiful walks in the Mont Blanc mountain range. Ground Zero was not the end of a journey, but merely a step towards the very elite level, started when Julia did her first two 8c's in 2012.
A year later, Julia sent her second 9a, Molasson, at Mollans-sur-Ouvèze, France. She then set her sights on Rawyl, a magnificent crag in the canton of Valais in Switzerland. She went to work on a beautiful and long route called La Cabane au Canada, 9a, and sent it pretty easily. At the same time, Julia had to be at the top of her game in the competitions in order to qualify for the Olympics. She had to wait until the Qualifiers in Toulouse, 2019, to make sure she had her spot booked for Tokyo. With the Olympics pushed back a year, her insatiable desire to perform brought her back to her preferred climbing area in the department of Vancluse : Saint-Léger-du-Ventoux.
When I accompanied her to this crag, we saw a climber battling hard on a 7c+. I asked her if she knew the route, and she nodded; she had climbed it over more than 10 years ago. Looking to push her elite level, Julia decided to try her hands at a new project in St-Léger. This was Super Crackinette: an intense and psychological climb over a steep, aesthetic buttress, with super hard boulder problems, graded 9a+. This became Julia's first 9a+ send after several weeks of trying it during the winter of 2020.
This cruel route required Julia to be mentally tough, because when she finally figured out the main crux of the climb, she still had go back and piece the moves together. Julia managed what some of the world's top elite male climbers could not, and ticked off a route given the stamp of approval by none other than Adam Ondra.
Julia Chanourdie works the moves on Eagle-4, 9b, at St-Léger, France. ©Jocelyn Chavy
Over two national lockdowns, Julia Chanourdie kept her form up. As it happens, she sent another 9a at Pierrot Beach, Isère, at the end of the summer, 2020. As autumn came, she made her way back to St-Lèger to take on the unthinkable – sending Eagle-4, 9b. This impressive line goes up into a huge overhang with a long traverse that links the middle section to the end. Its physical nature, however, suits Julia's style. The first section is the hardest and gives the route the grade of 9b. The first boulder is around 8b (Font grade) with under-clings on a steep section that go into a roof. Next, the route follows a wide overhang to the right, at around 8b, with the whole thing given 9b by Adam Ondra. It took Julia a matter of 10 days to complete the climb. On Friday, 6th of November 2020, on her fourth attempt of the day, Julia managed to stick the main crux at the bottom of the route and, with some energy left in the tank, clipped the anchor of Eagle-4. Following closely behind the German Angela Eiter (first female 9b in 2017) and the Italian Laura Rogora (second 9b ascent in July, 2020), Julia Chanourdie makes it three, and joins the small club of climbers, male and female, to have climbed 9b or more (around 20 climbers, including two other women). This truly incredible performance is a just reward for one of the most talented climbers of her generation.
Don't miss  J U L I A  movie trailer :