Nirmal Purja has just achieved a great performance by completing the Everest-Lhotse route without oxygen, while guiding clients who are using themselves bottled oxygen. Having just come down from Kangchenjunga, Nirmal Purja has completed three 8000m in less than nine days. A performance, even for the one who completed the fourteen 8000 in six months, and the K2 in winter. Here are the details of this month of May, which was even busier than usual for Nirmal "Nims" Purja.
Nirmal Purja is now the first person to have climbed three 8000m in less than nine days without oxygen. Indeed, Nims claims to have climbed Kangchenjunga, Everest and Lhotse without oxygen. The last two summits, very popular but rarely done without oxygen, were done in twenty-six  hours. Nims was climbing without oxygen, guiding clients who had it. Here are the details.
First, Kangchenjunga. Nirmal Purja and his team of Sherpa Elite Exped guides climbed from Kangch Base Camp to Camp 2 on May 5, then began the ascent on May 6 – with a few hours' break at Camp 3 – to the summit of Kanchenjunga (8,586 m), which they reached at 10:50 am on May 7. Without oxygen for Purja. They had previously made two attempts with or without oxygen, and a controversy ensued. Purja made comments about journalists who asked him details about it that were, to say the least, tendentious.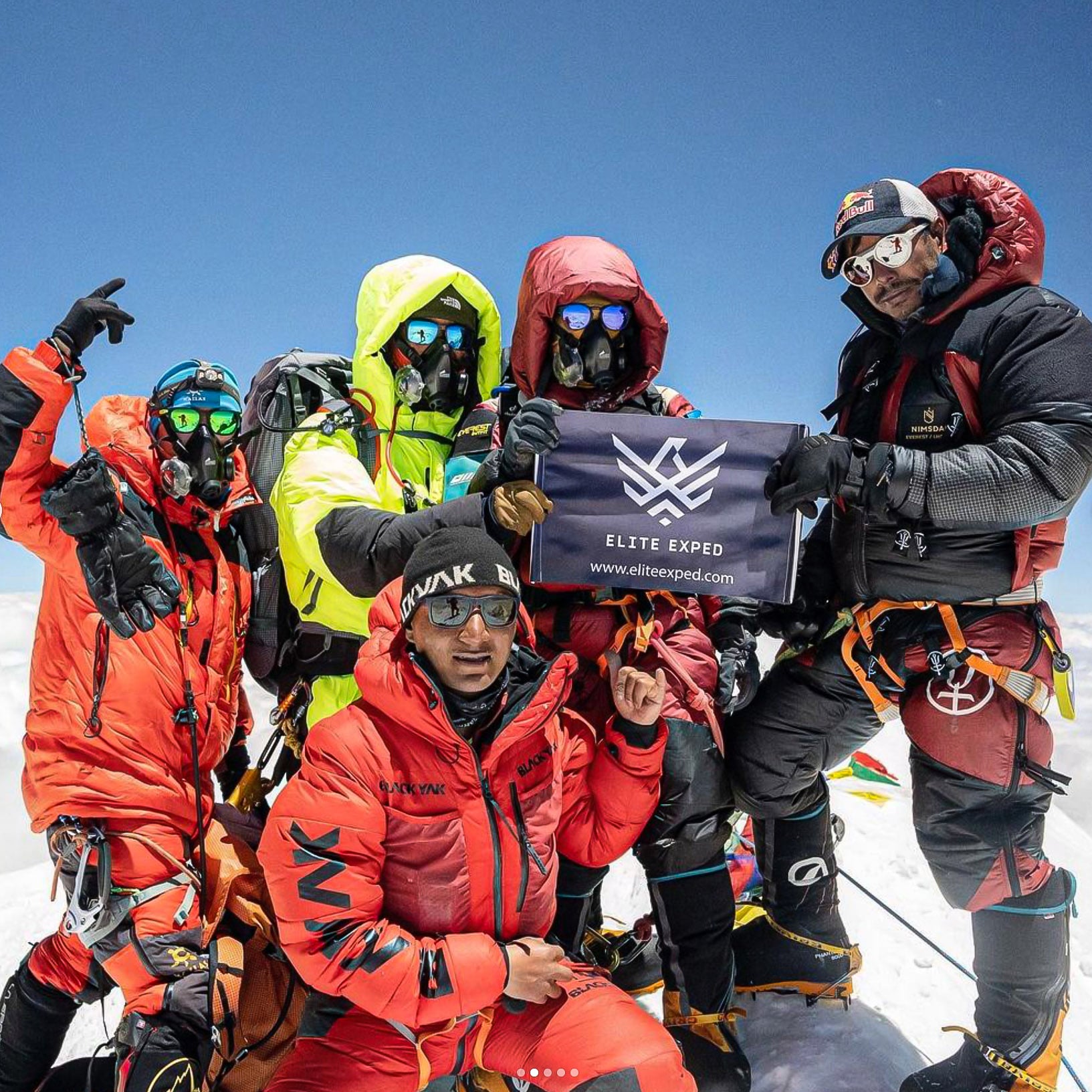 Kangchenjunga summit ©Nirmal Purja