If you're looking for a headlamp for trail running and ultra-trail running, this Petzl NAO RL is undoubtedly the best headlamp on the market.
Judge for yourself: this NAO RL provides 1500 lumens of brightness ! The expression "car headlight" suits it perfectly. To give you an idea of this technological advance, the previous Petzl ultra-trail headlamp, the NAO+, already had 750 lumens, four to six times more than a basic headlamp. Petzl has now doubled the power of its NAO, with 1500 lumens, which exceeds the already impressive Petzl Swift RL.
With RL (Reactive Lightning®) technology, the brightness level automatically adapts to the ambient light, minimizing manual operation and optimizing burn time. Additionally, red lighting at the rear of the headlamp allows you to remain visible at night. The visual comfort is there. But the potential of this NAO RL does not stop at the trail, far from it. Are the days getting shorter? No problem, take the NAO RL, and let's go!
Power and extreme versatility
Petzl has completely redesigned the lamp to make it both more compact and lighter. Also, comfortably balanced, the headband is easily adjustable and maintains excellent support throughout. The headband adjustment is quick and easy: the headlamp fits very well and, above all, with such a high level of lighting, there is no problem for mountain and outdoor activities where you are moving fast!
The NAO RL is the tool for the climber, mountain biker, and even ski tourer (check if you use the resorts the times and places where night skiing is legally allowed – and without danger of grooming cables) who wants to train or enjoy after work sessions, or of course, before the timid dawn of winter.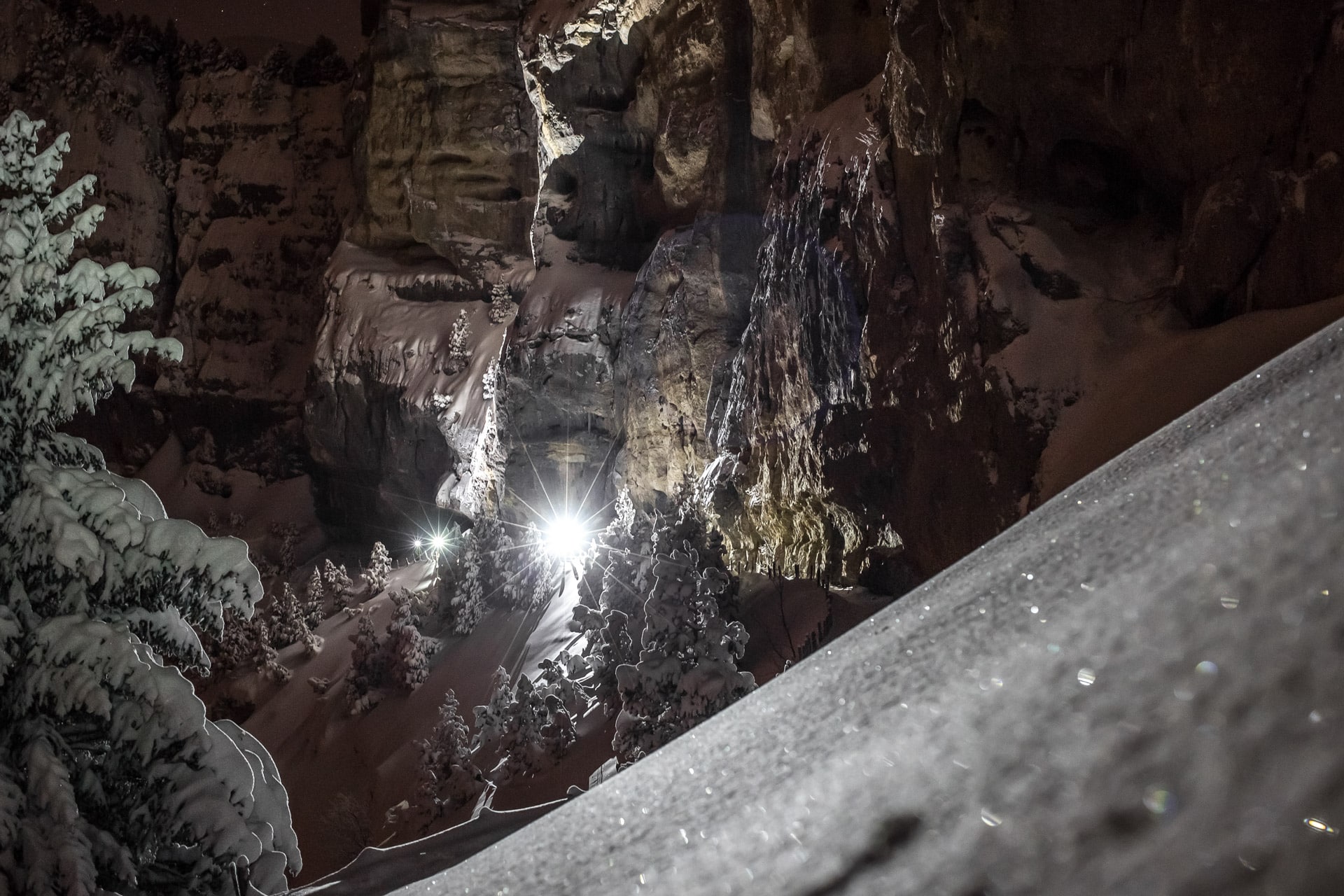 With the power of the NAO RL, hiking at night becomes possible, and even enjoyable! Here in the Chartreuse (Alps, France). ©Boris Dufour – Petzl
The perfect weapon for hiking, riding in the evening
or massaging your forearms on a cliff
Having tested its predecessor in dry-tooling with success, there is no doubt that this NAO RL and its 1500 lumens will be the perfect weapon for massaging the forearms in rocky overhangs, whether in dry or in climbing. You'll see just like in the daytime, or even better, since the high contrast of the upwardly directed light source allows you to see all the terrain. So night climbing is possible with this NAO RL.
As for the long approaches to certain winter gullies, with moraines poorly covered with snow, rimayes to choose from, pure and simple mountaineering, there is also no doubt that they will be swallowed up more quickly with the NAO RL, which allows you to see further than ever before.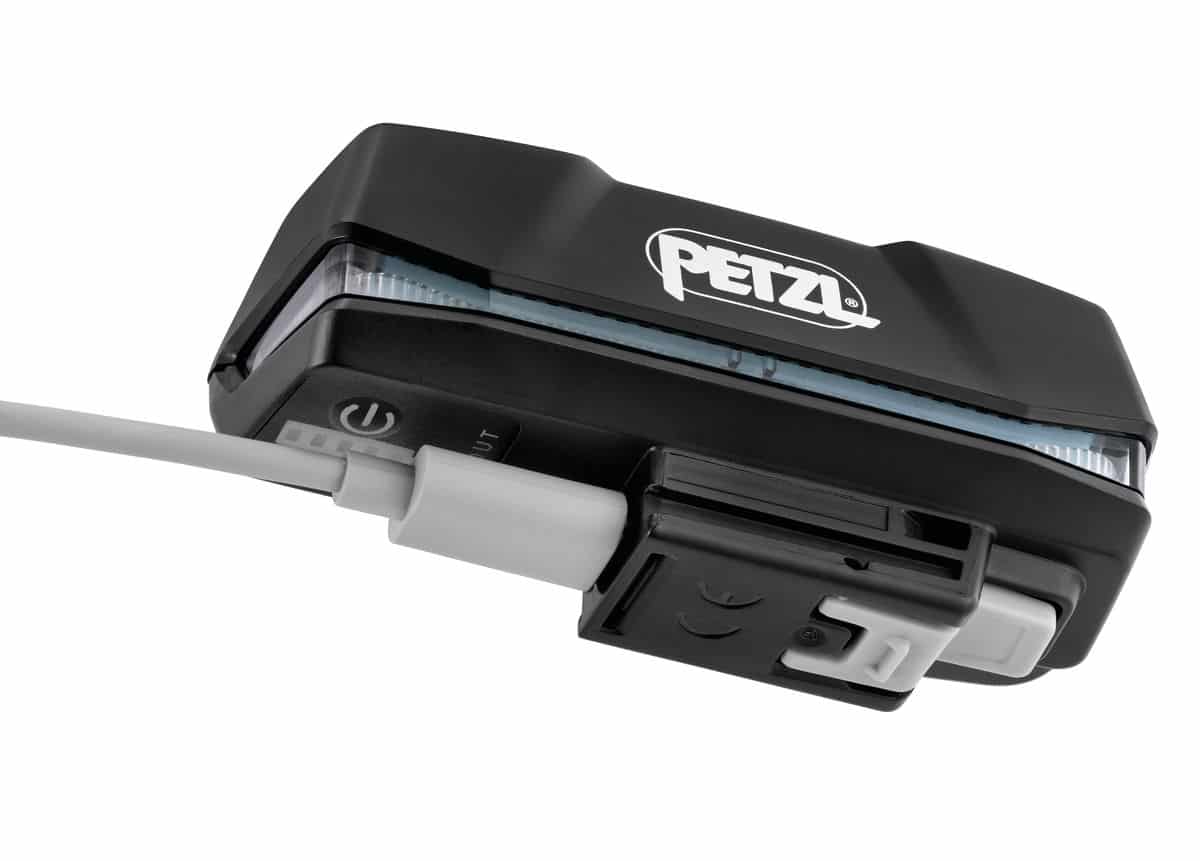 Rechargeable with a type C micro USB port. The battery can be used as a spare battery to charge other devices, such as phones and watches. ©Petzl
The pleasure of skiing by night with the NAO RL ©Boris Dufour – Petzl
Reduced weight
At only 145 grams, the NAO RL manages to double its lumens while reducing its weight by 45 grams, an argument that will appeal to both trail runners and those who need a helmet. The NAO RL has several other features that make it both extremely multi functional and well designed, no doubt the result of years of development at Petzl and listening to customer feedback.
The battery housing on the back of the light provides a red, fixed and flashing light. A separate button allows you to quickly turn it on or off. Nothing could be safer than this when you're coming back from a mountain bike ride and you're on an open road – and the same goes for a sporty bike ride in the evening: between the front "headlight" and the flashing red light at the back, you're seen and seen well.
The Petzl Nao RL opens up new horizons, in terms of time, to all those who practice the mountain, including mountain biking and skiing
User-friendliness
Designed for the best ultra-trailers on the planet, this NAO RL will be perfect for mountain biking or night skiing in safety. But there's more: it's rechargeable via a micro USB Type C plug, and the battery can also accommodate other devices like your phone or watch. With its 3200 mAh, you have plenty to look forward to, and de facto a backup battery in addition to your headlamp!
First review
Ever more powerful, ever more technical, this new NAO RL will make trail running enthusiasts happy, but not only! Its exceptional power and perfect fit make it a lamp that opens up new horizons, in terms of time, to all those who practice the mountains, including activities such as mountain biking or skiing which, because of their movement, require this super-powerful lighting. Mountaineers who love the north face will also find it useful.
The Petzl NAO RL is a top-of-the-range light that can be adapted in every sense of the word to the user, whether he or she is a fan of the strava segment in the forest or of climbing by night. Apart from its caving counterpart, the NAO RL is the most powerful lamp from Petzl, the brand that invented the headlamp.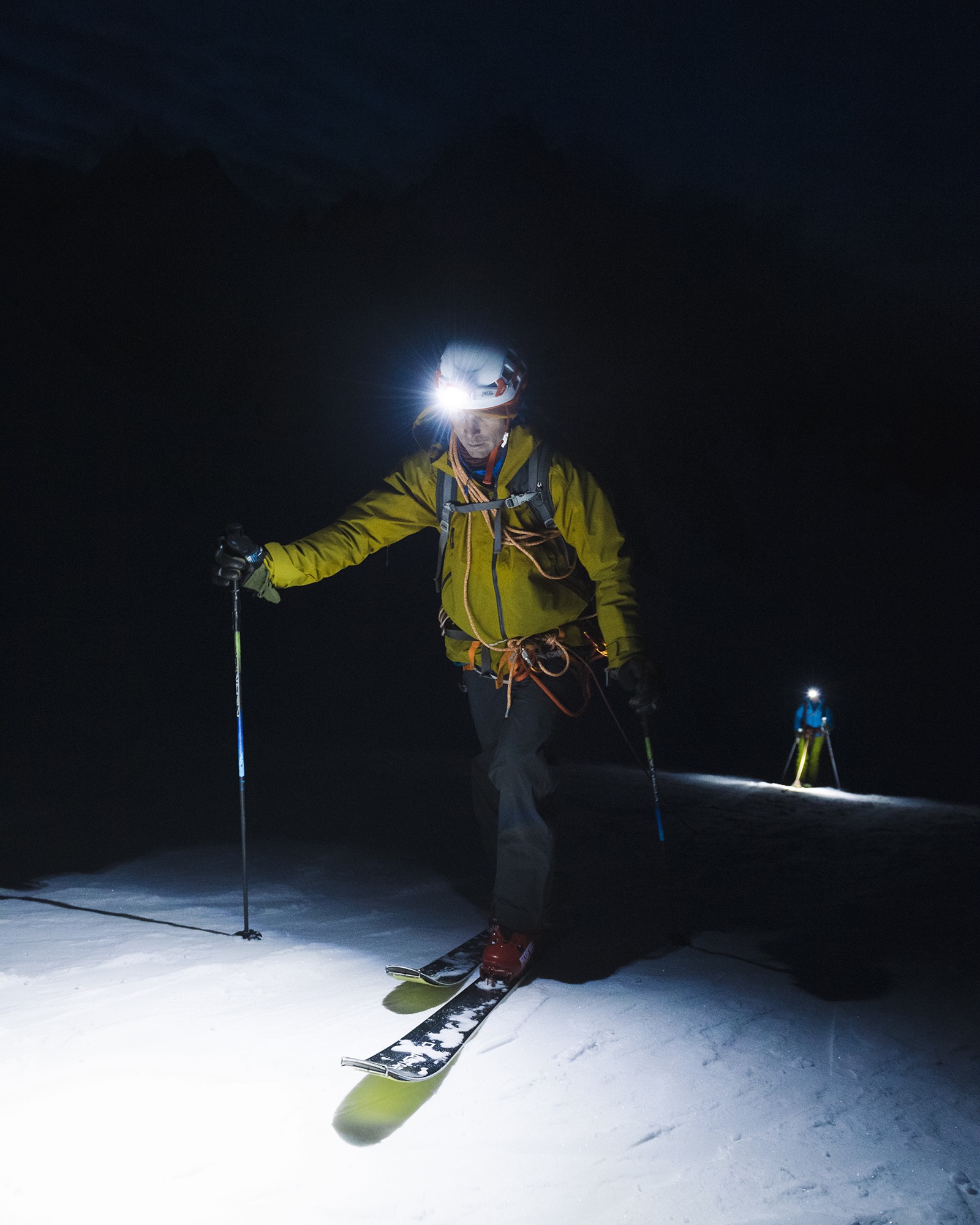 Vivian Bruchez will be able to switch from the 900 lumens of her Swift RL to the 1500 lumens of the NAO RL for even easier approaches. ©Marc Daviet – Petzl
PETZL NAO RL specifications
WEIGHT : 145g  PRIX PUBLIC : $169.95
Brightness: 1500 lumens
Beam pattern: flood or mixed
Technology : REACTIVE LIGHTING® or Standard Lighting
Power: 3200 mAh Lithium-Ion rechargeable battery (included)
Charging time: 3.5 h
Water resistance: IPX4 (water resistant)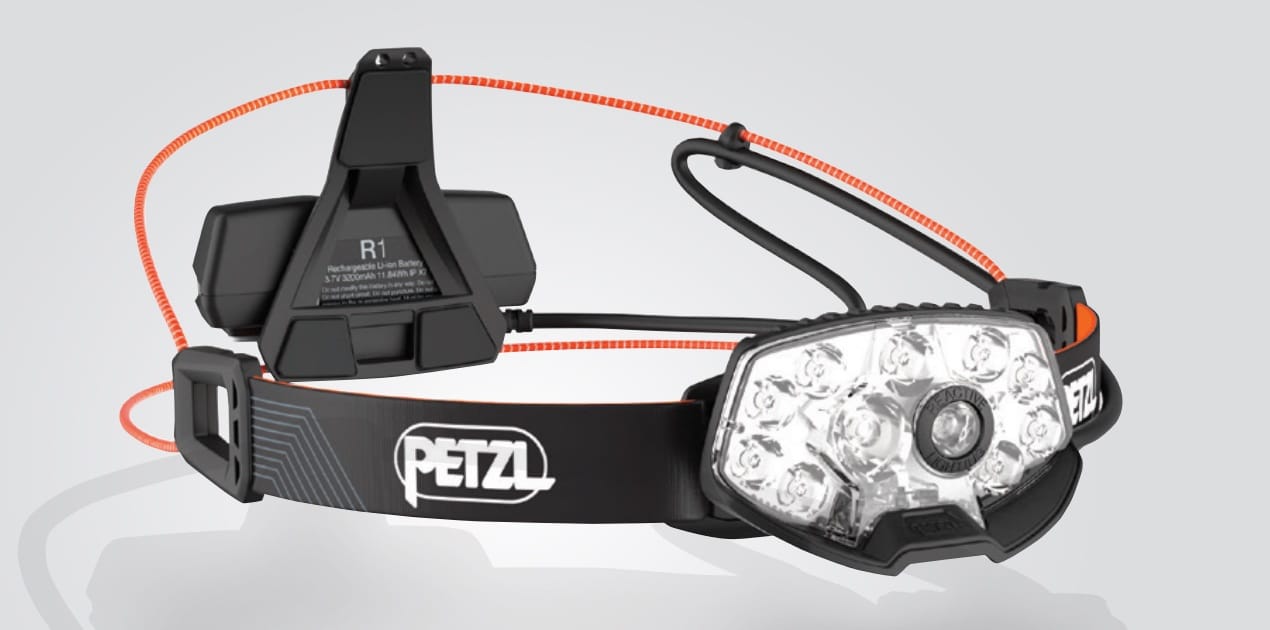 Additional description 
Travelling light that automatically adapts to the ambient light:
– wide and homogeneous beam allowing to see comfortably at hand or at one's feet,
– mixed beam (wide and focused) to see near and far to move around,
– three levels of white light: MAX BURN TIME (maximum autonomy), STANDARD (best power/autonomy balance) and MAX POWER (maximum power),
– more autonomy, visual comfort and reduced handling with the REACTIVE LIGHTING® mode: the lighting power and the shape of the beam adapt automatically, thanks to a luminosity sensor that optimises battery use,
– guaranteed minimum autonomy of 5 hours in REACTIVE LIGHTING® mode (STANDARD level) for long activities such as trails and ultra-trails,
– red light, fixed or flashing, on the back of the lamp. An independent button allows it to be quickly activated or deactivated.
Ergonomic design:
– the power source is offset to the rear to distribute the weight of the lamp over the entire head and provide a balanced and comfortable fit,
– slim and flexible front plate to adapt perfectly to all morphologies,
– quick and easy adjustment at the back,
– additional top band for optimum support,
– 3200 mAh Lithium-Ion battery, rechargeable via USB type C plug,
– charge indicator light with five-level gauge showing precise battery level,
– R1 rechargeable battery can be used as a back-up battery to charge other devices (phone, watch, etc.),
– LOCK function to prevent accidental switching on during transport/storage or to lock the lighting configuration during activity,
– Reflective headband to remain visible at night,
– storage pouch to transform the lamp into a lantern with the STANDARD mode or to store it with an extra battery