It's a small event in the trail world. Even if a few rare photos were released last spring, the official release of the first model of trail shoes from the Nnormal brand may interest many trail runners. Co-founded by Kilian Jornet with the Spanish brand Camper, Nnormal is a mix of Iberian and Norwegian inspirations. Like the Catalan ultra-terrestrial of the discipline, these new shoes are expected to withstand the greatest mountain races. Here are some specificities unveiled today by the brand, waiting, we hope, a field test very soon.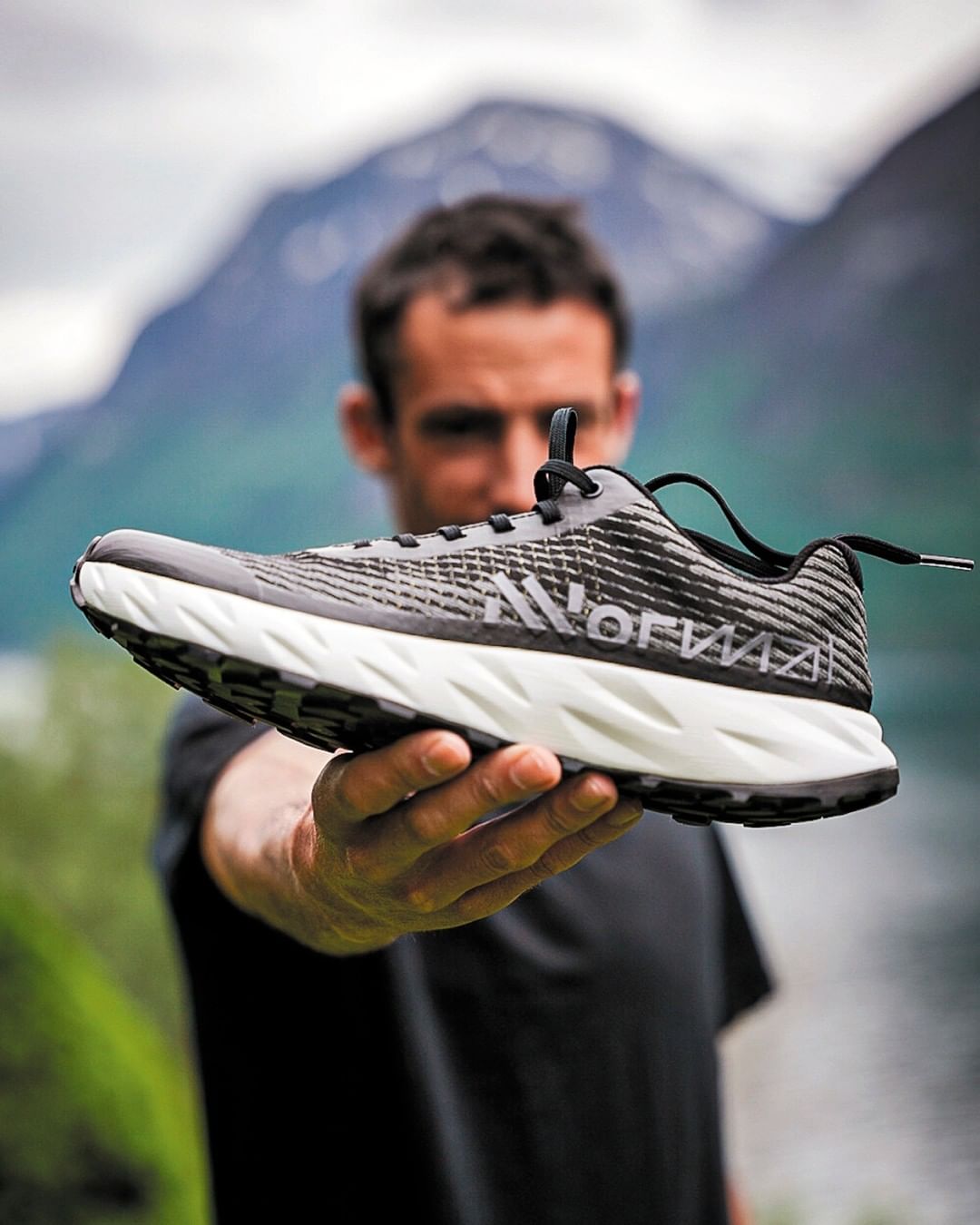 Kilian Jornet and Emelie Forsberg, duo in life and race, Nnormal athletes. ©Nnormal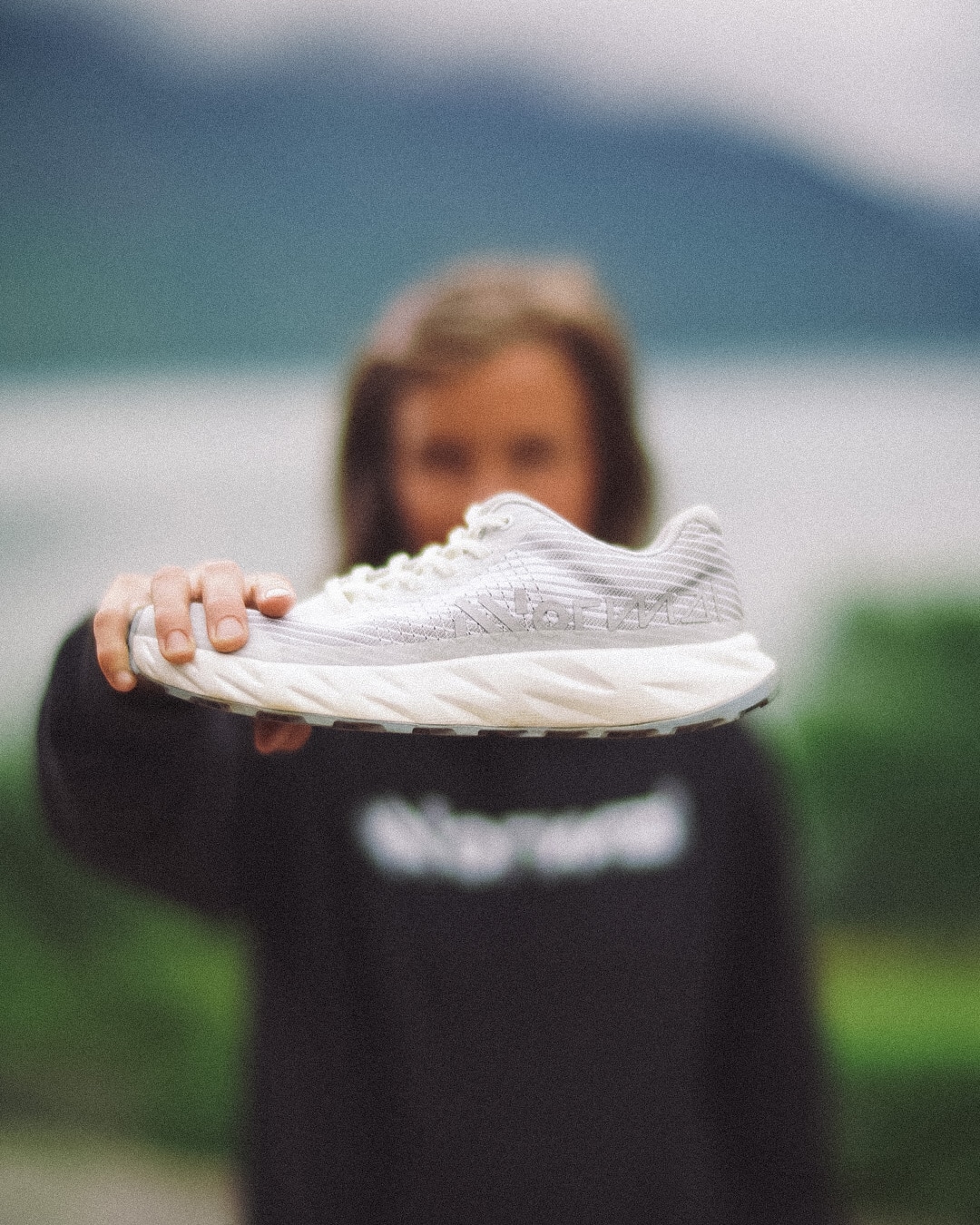 197g. (7.5 UK). This is the wheight behind the first prototype of the Nnormal shoes used by Kilian Jornet, the Kjerag [pronounced: sche-rak]. Located on the west coast of Norway, Kjerag is a 1,100 meter mountain that rewards those who reach the top with an absolutely spectacular view. There are two ways to reach the summit: via difficult trail paths or more accessible hiking trails.
It was this versatility that inspired NNormal to name its first ever shoe Kjerag. This model is truly made for all runners, at all levels. The design team worked side-by-side with world-class athletes like Kilian himself to create a shoe that is made to be unbeatable, whether climbing technical trails or training on the road. "Our goal with Kjerag was to find the highest quality materials, cutting-edge technologies and planet-friendly production processes – in other words, the best of everything. Then we wanted to put it all together in a shoe that could be used for everything from a KV to a 100-mile race," says Kilian Jornet, co-founder and athlete of the NNormal team.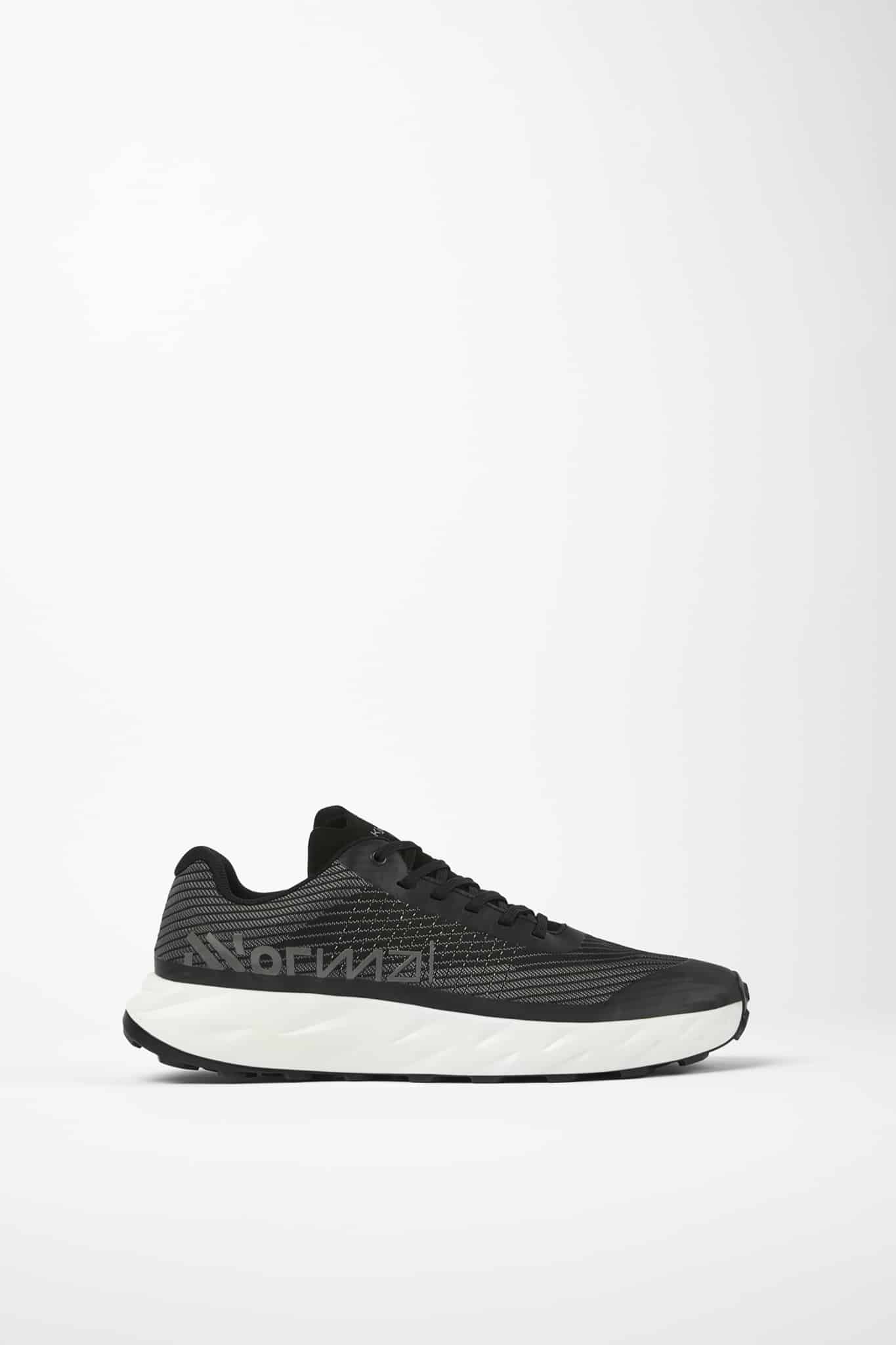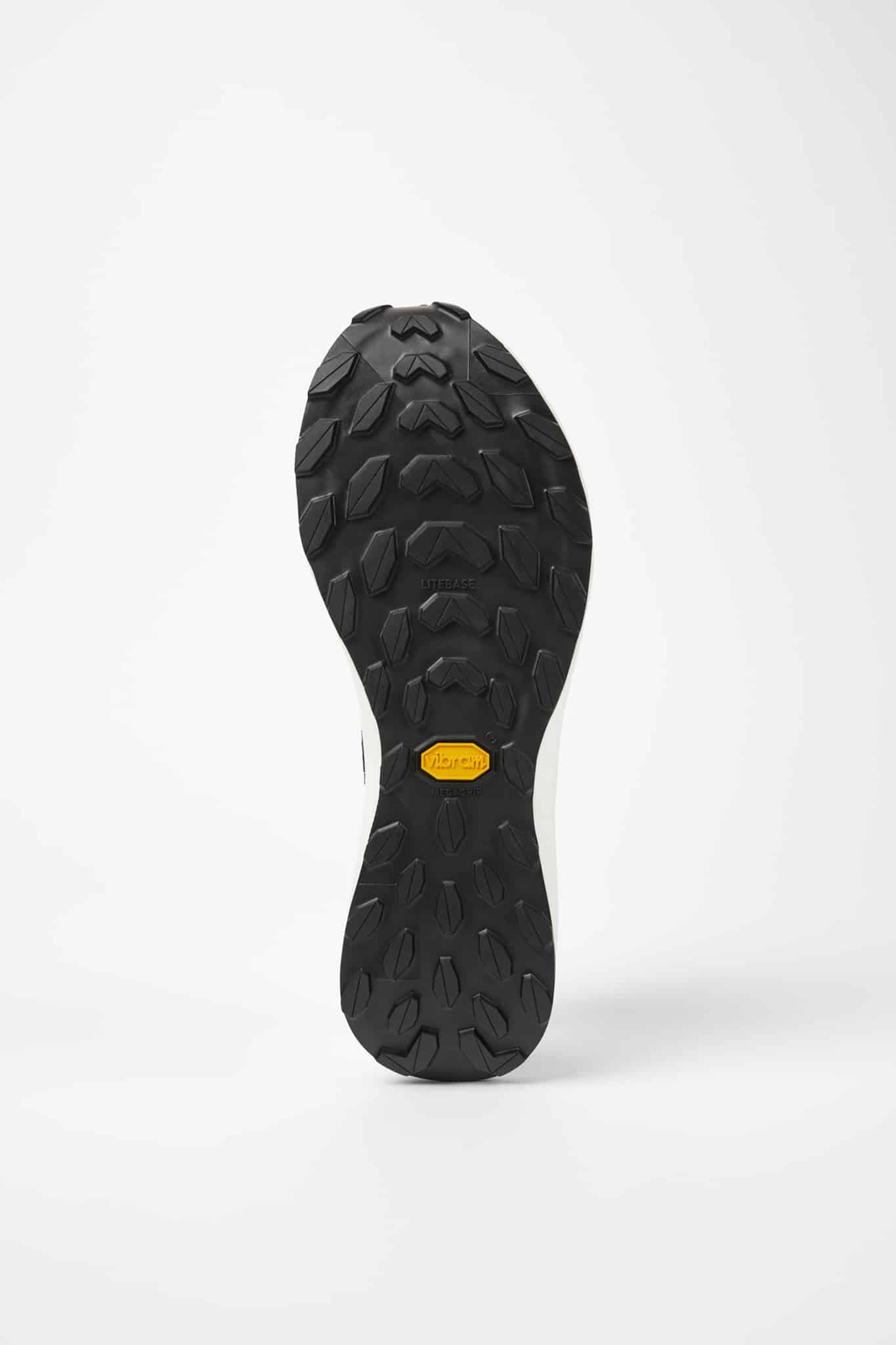 Kjerag weighs only 200g. It has impressive shock absorption and stability, thanks to a midsole height of 23.5 mm in the rear and 17.5 mm in the front (a drop of 6 mm).
In addition, the generous volume in the front of the shoe ensures greater comfort for long distances and hot days. "You forget about them when you run. They follow the natural movement of the foot, which helps prevent muscle fatigue and blisters. The shoes adapt to you," says Kilian Jornet.
1. VIBRAM LITEBASE + MEGAGRIP
Designed in a partnership between VIBRAM and NNormal, the Litebase outsole, reduces the total weight of the sole (up to 30%). This is achieved by reducing its thickness by 50%, while retaining its shape and 3.5mm studs. By adapting to the ground, it allows the feet, muscles and joints to become one with nature. Grip is provided by 50 lugs, with a fast 3.5mm profile that emphasizes speed as well as terrain sensitivity.
All lugs have 6-8 angles, and are strategically located for grip during propulsion, control on lateral supports, and retention on technical descents.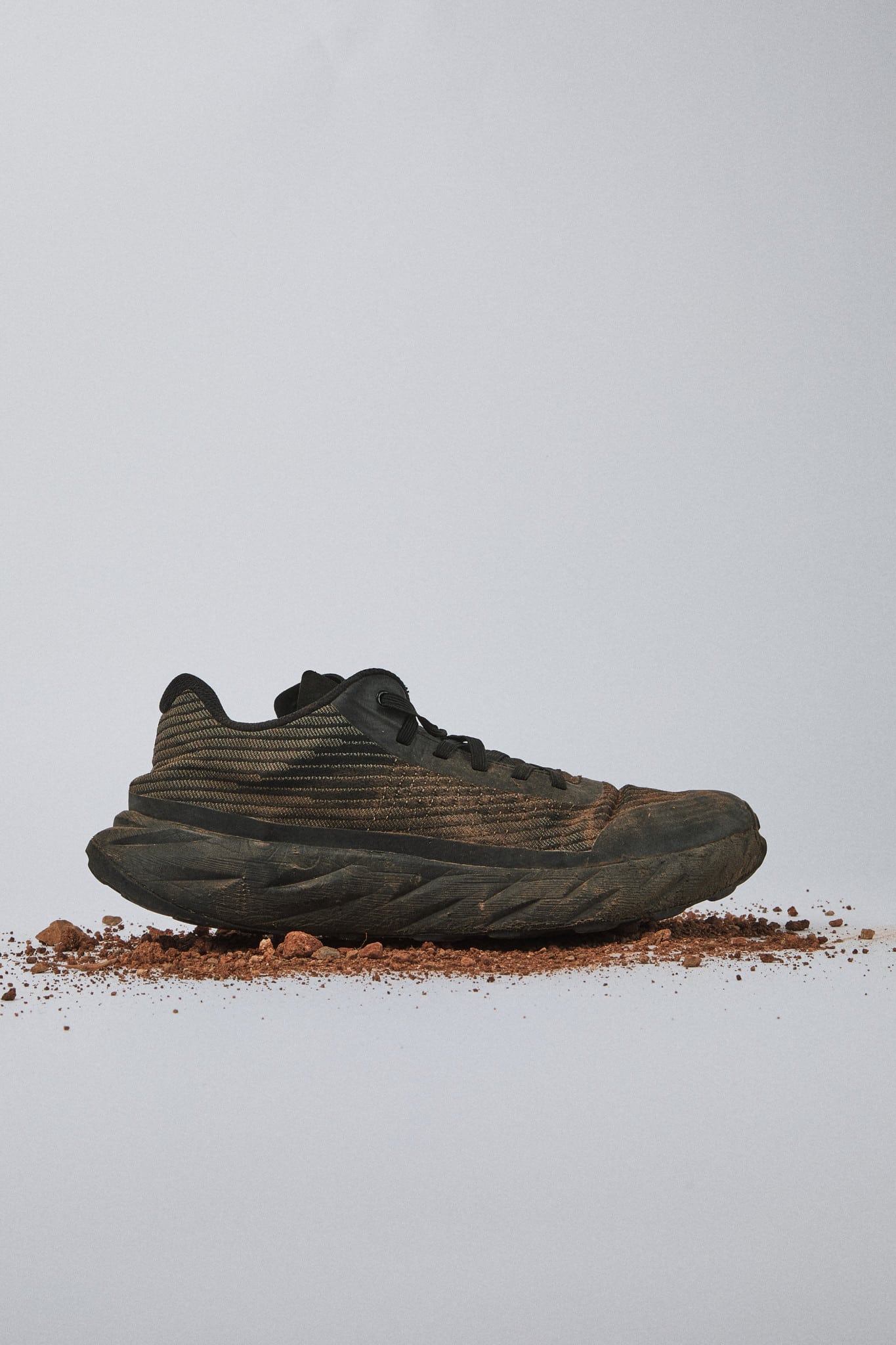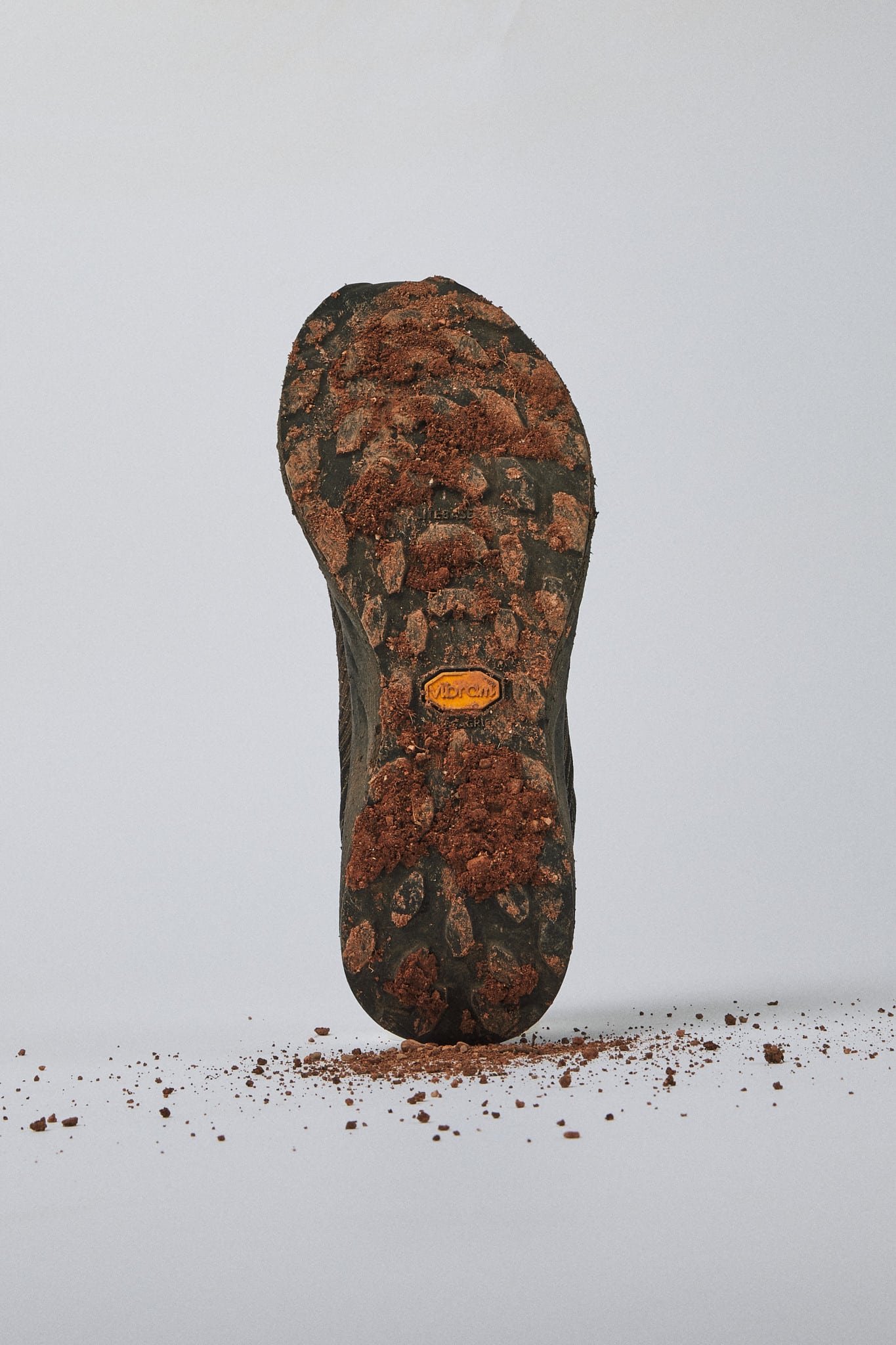 2. MATRYX UPPER
Exceptionally breathable, strong and durable, the upper is woven from individually coated polyamide and Kevlar® yarns. Combined with a traditional lacing system, it provides optimal foot support, even on rough terrain and over long distances. Easy to wash after a long day of running in the mud, this fabric is also known for its lightness. Made in France, in Ardèche, the dyeing process uses between 50 and 95% less water than other methods.
3. EEXPURE MIDSOLE
The Kjerag incorporates a new generation of foam, specifically designed for trail shoes and perfectly matching the 6mm drop. The EExpure foam midsole is in direct contact with the foot thanks to a very thin membrane. In addition, the absence of an insole results in optimal propulsion and compression as well as reduced slippage and blisters.
Finally, the lightweight, low-density composite material is characterized by its high responsiveness and increased stability. The recovery capacity of the foam promotes excellent durability against compression. The area of highest pressure has an extra layer of protection to prevent stones from causing injury.
First available in the fall of 2022.