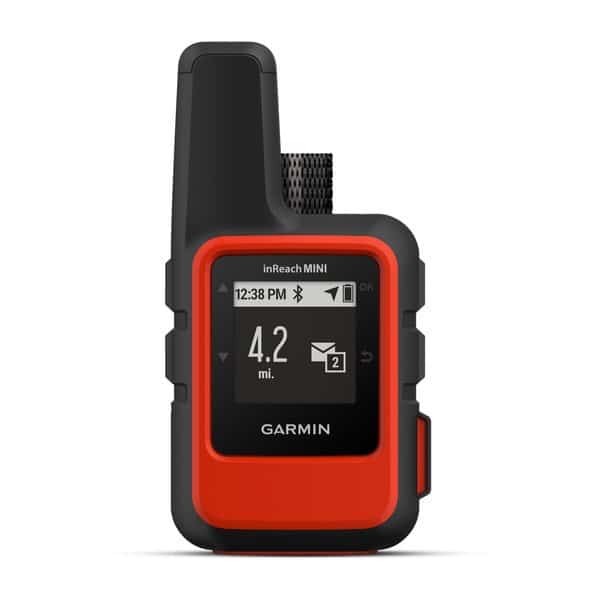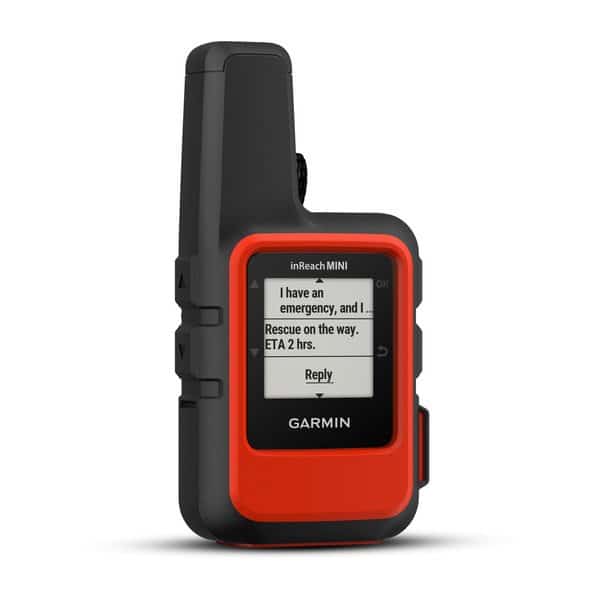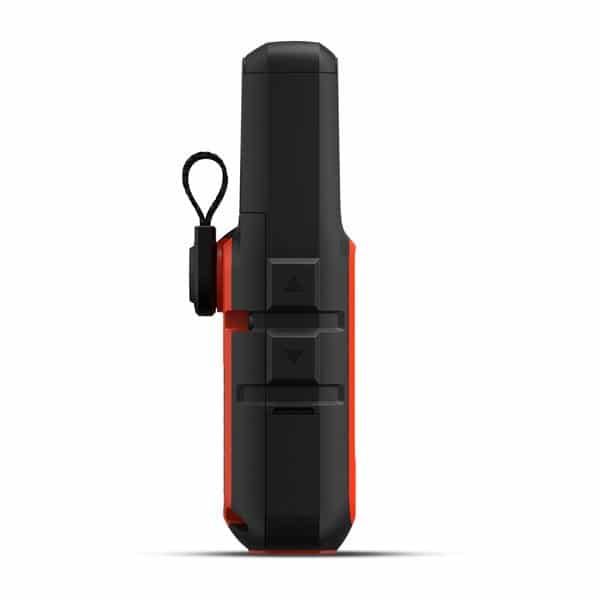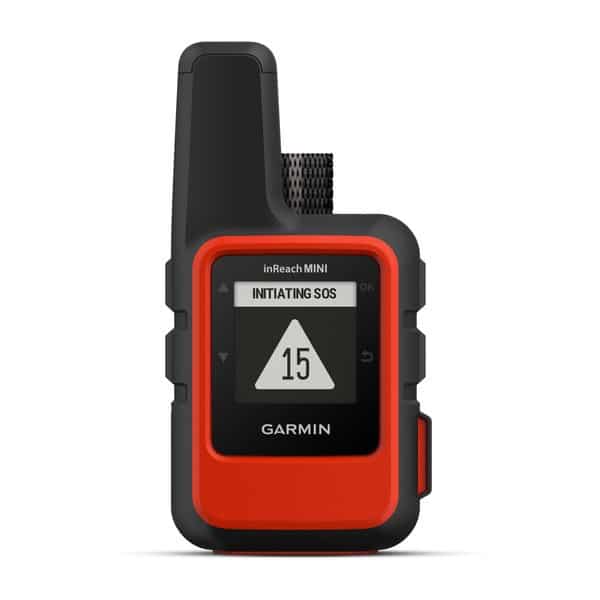 Test conditions
Fall hiking and ski touring.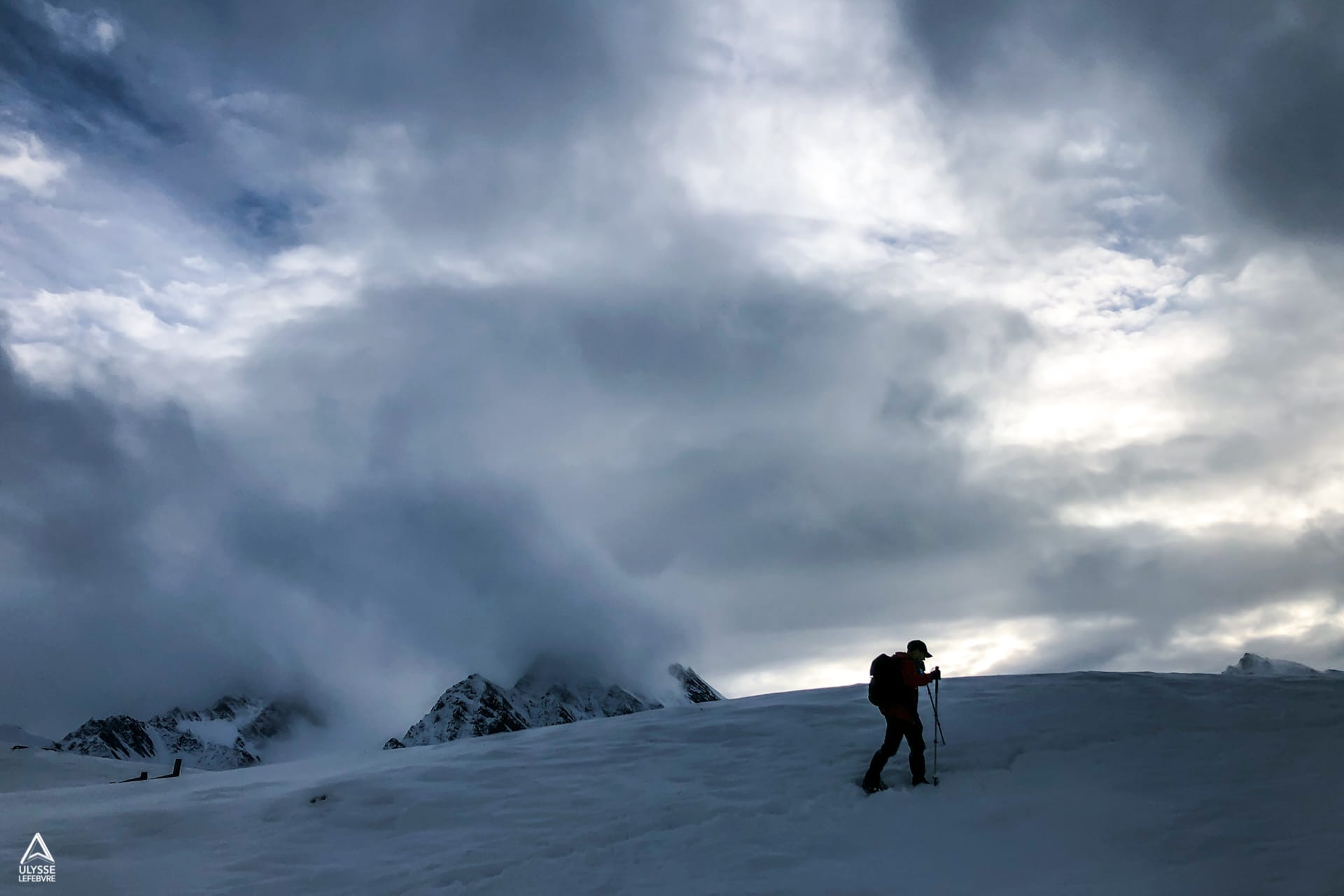 Despite very cloudy conditions during our test, the Garmin InReach Mini found its satellites in less than a minute ©Ulysse Lefebvre
Getting started
Survival kit
The mountain public knows Garmin mainly for its GPS watches such as the Fenix 6 or the Instinct. As far as telecommunication devices are concerned, we tested the GPSMAP 66I on an expedition some time ago. The InReach Mini is a condensed version of the GPSMAP 66I, which contains the essential telecommunication survival kit. This device is very well known across the Atlantic, in the USA and Canada, where wide-open spaces without a network are commonplace. And for good reason: the purpose of this InReach Mini is to make you reachable by sms and above all to reach an SOS processing centre in case of a problem, 24/7.
Ergonomics
As its name suggests, the InReach Mini fits in the hand. Take away the carabiner and the thing drops to 100g. There is no physical keyboard here. Unlike the GPSMAP 66I or the full-size InReach, the main purpose is not to type messages from the device. No, this Mini is intended to alert help in case of trouble and has only four physical buttons. Several emergency contact numbers can be set up, including personal contacts, to automatically alert with a press of its emergency button, protected by a rubber cap. The size of the antenna is kept to a minimum and does not protrude in an annoying way.
Compact and practical, it fits into any bag or jacket pocket.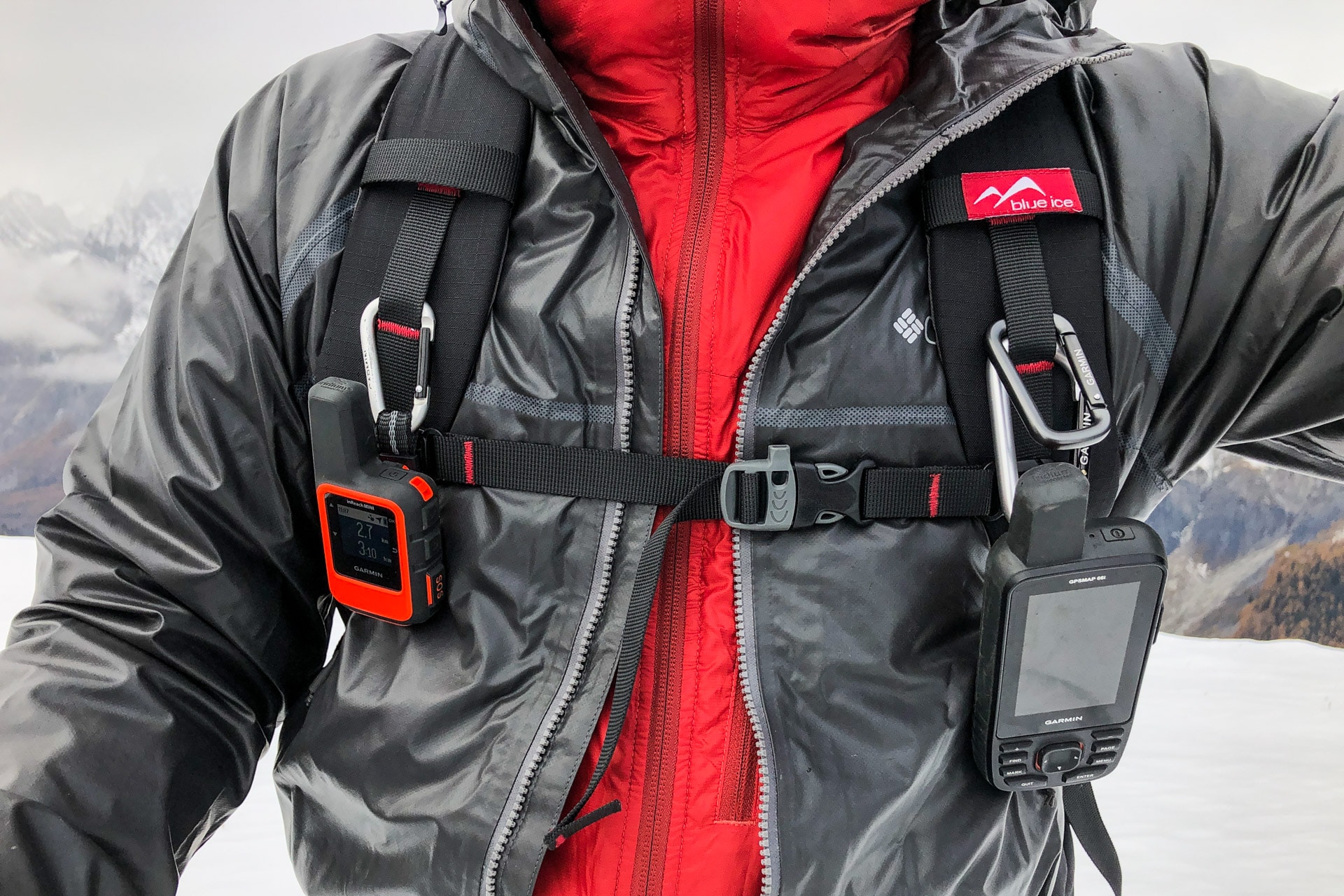 Size comparison of the InReach Mini (left) and the GPSMAP 66I (right). ©Ulysse Lefebvre
In the field
GPS
The InReach Mini uses the Iridium satellite coverage system, the only one to cover the entire globe, including the poles. Most importantly, Garmin recently acquired GEOS, a leader in the field of emergency response and SOS management. This "all-in-one" system guarantees the reliability of the SOS management chain. 
As always, it is possible to record your journey in real time by choosing a defined interval. This allows you to share your location live on the dedicated MapShare web page. 
Despite the small screen size, it is still possible to navigate by following a saved route (up to 20 in memory).
The trackback function is very useful if you have to turn around and come back to the starting point in foggy weather, on a heavily crevassed glacier or in a dense forest. 
Pairing with Bluetooth device / phone
The beauty of the InReach Mini is that it can be paired with your phone. This is ideal for texting but also for transferring points and GPS routes. In the other direction, it allows you to view your position on background maps downloaded to the smartphone beforehand. 
Messages
A number of messages can be pre-recorded for quick and effective use in the field, such as confirming that all is well or indicating a return to base camp etc. This function is essential and it is important to anticipate different possible situations in the field in order to be able to quickly warn your relatives, a weather router or a technical team. 
It is also possible to receive and respond to messages via the smartphone or, less conveniently, the device's numeric keypad. The GPS position is always included in the messages. 
For the more connected, it is also possible to configure your social network accounts (Twitter, Facebook and MapShare web page) to share your position or news.  
SOS
After a test in an emergency situation, we sent a distress signal from the dedicated button. At that moment, a default message and our GPS coordinates are sent to the IERCC (International Emergency Response Coordination Center).
A confirmation message is quickly received (within 20 seconds) and a response is requested to confirm the rescue request. From then on, the InReach starts sending its location every minute for 10 minutes. After that, it sends its location every 10 minutes. 
Autonomy
We did not test the device by leaving it on permanent recording for days. Garmin announces a variable autonomy according to the recording modes:
– up to 90 hours in tracking mode at 10 minute intervals
– up to 35 hours in 10 minute interval tracking mode and 1 second log intervals
– up to 24 days in power saving mode with 30 minute interval tracking
Packages 
Garmin offers several packages for safety, leisure and expedition situations. Each package consists of a fixed price (monthly or yearly) plus a possible cost per text message or information unit, such as the weather report of a GPS point or GPS location in the case of the safety subscription. The table below gives you all the details of the three formulas: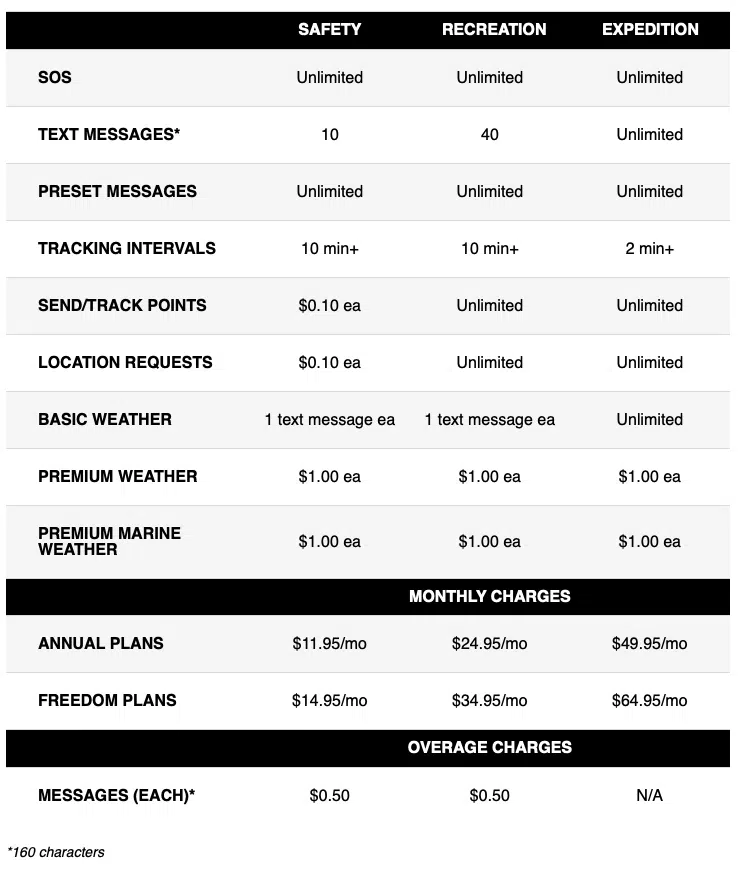 Review
The Garmin InReach Mini is a device that is becoming more and more indispensable in the bag of explorers of all kinds. On long-distance expeditions, it is a reliable, compact and inexpensive way to keep in touch with the outside world and to send out an SOS (the rescue will always depend on the country you are in).
On a lesser scale, it is a good tool for shorter but equally isolated trips. We are obviously thinking of certain mountain areas in the Alps or the Pyrenees. For those who combine sea and mountain, it is ideal.
As the prices of subscriptions are generally falling, this InReach Mini is a safety tool that should convince more and more people in the future.
Technical specifications
PRICE : 349,99€ WEIGHT : 100g  SIZE : 5,17cm x 9,9cm x 2,61cm SCREEN : 23x23mm, black and white BATTERY LIFE : up to 25 days COMPATIBILITY: bluetooth & phone pairing