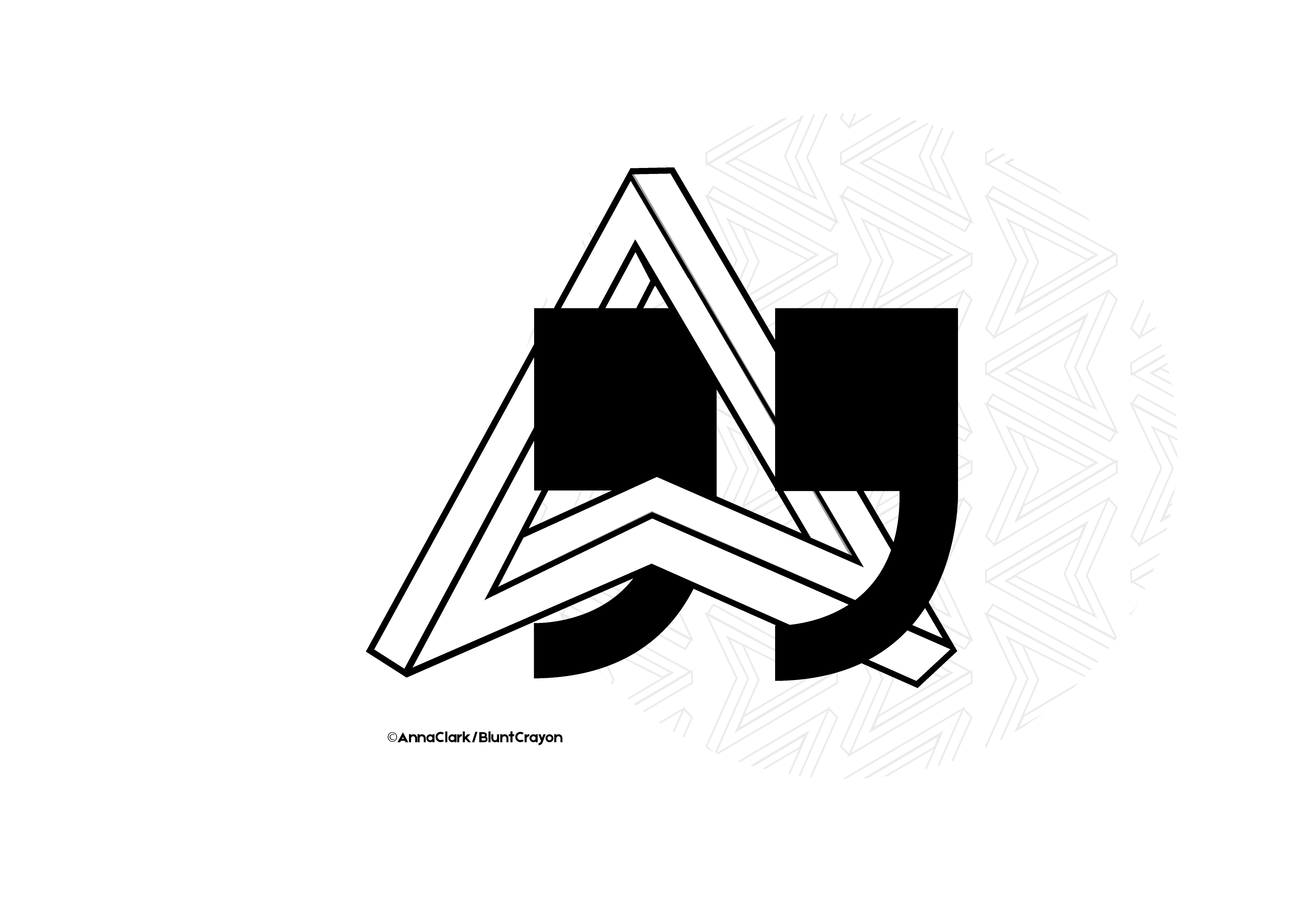 On July 27, 2023, Mohammed Hassan, a Pakistani porter, died while crossing the Bottleneck on K2, at around 8,200m. This was his first ascent as a high-altitude porter (HAP).
The reasons for his fall remain unclear. Hassan may have slipped, been destabilized by a small plate at the edge of the track, or suffered some other physical problem that unbalanced him. Attached to the fixed rope, the 27-year-old was restrained and fell only a few meters, but ended up upside down.
For other troublesome reasons, such as lack of equipment (no down suit, no warm gloves, no oxygen mask) and/or lack of experience (his legs would have been hindered by his undone harness), Mohammed Hassan was unable to get to his feet and climb back up to the track. He probably died of cold and exhaustion a few hours later.
emotion quickly turned
into a scandal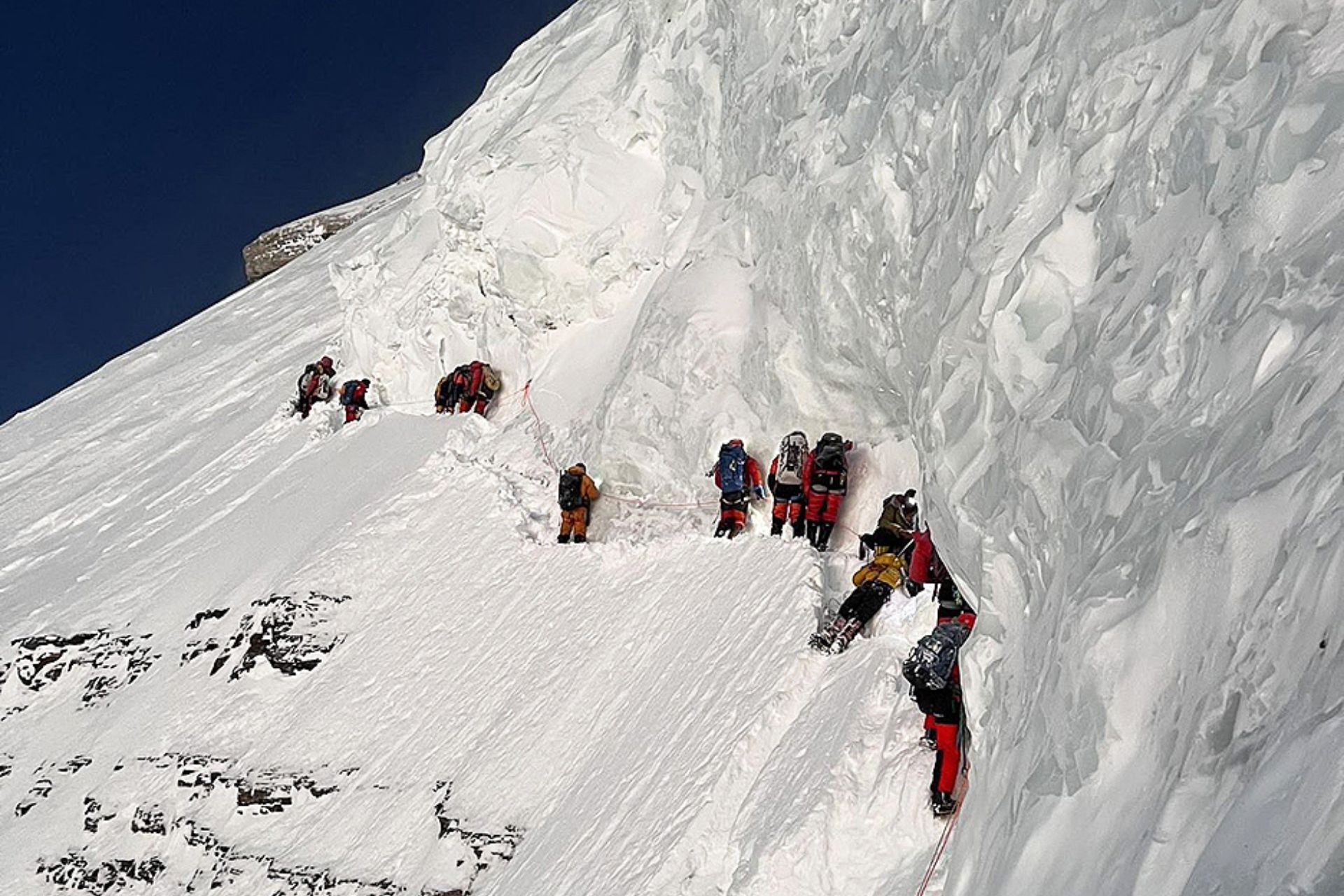 The passage from Bottlenck (8200m) to K2. Mohammed Hassan's extended (lifeless?) body is visible in black and yellow/orange. ©Lakpa Sherpa/8K Expeditions
We reproduce here one of the photos from which the scandal emanates. It's certainly embarrassing, but as is often the case in photojournalism, that's what gives it its force and makes it so compelling. In other words: without this photograph, Mohammed Hassan would have died with even greater indifference.
It's a tragedy. The death of anyone in the mountains is a tragedy. Even on the deadliest 8000m peak of all.
But the emotion quickly turned to scandal with the images (photos and video) of the line of climbers stepping over Hassan – alive then dead? – to continue on their way to the summit.
Non-assistance to a person in danger?
Accused in the first instance of not helping Hassan, Kristin Harila recounts her version of events in a text written few weeks later. Her cameraman, Gabriel Torso, confirmed this version by message. Torso, is said to have helped Hassan for almost 2 hours 30 minutes, giving him his oxygen mask, trying to warm him up, and getting him back on the trail with the help of another Sherpa who arrived later.
Another testimony comes from Wilhelm Steindl. The Austrian claims that nothing was done to help the young Pakistani, and that the lure of the summit (for the day's 200 contenders) or of the prize (for record-holder Harila) led the other climbers not to come to the aid of the man dying on the ground. Steindl relies on a drone video rush shot by Philip Flämig… but who did not witness the scene as he turned back before the Bottleneck.
An impossible rescue?
It's easy and comfortable enough to cast aspersions on the climbers present that day, led by the Norwegian star (the perfect target). They were all vile Westerners interested only in their summit. They may not have done anything, but for most of them, it's less out of contempt than out of incompetence. After 7500m, hypoxia combined with fatigue plunges climbers into a state of torpor. Thinking is no longer as sharp, if not downright minimal, and the strength to move is reduced to the bare minimum.
Above all, the group effect, amplified by the crowds at 8000m, reinforces the phenomenon of dilution of responsibility. Not to mention the fact that every client assumes that there is always someone more competent than he or she to provide assistance. Up here, most of our clients are well beyond their competency limits. Some have no business being there at all, and want to check off a summit reserved not so long ago for the crème de la crème of mountaineers.
heavy traffic at 8000m
reinforce the phenomenon of
dilution of responsibility
The real question is for Mohammed Hassan's employer, the Pakistani agency Lela Peak. Hassan would have been sent to "support" the agency's fixing team (Pakistani HAPs in this case, who install the fixed ropes). Did she overestimate the young porter's skills? Did they do it to save money? And above all, where were the rest of the team when Hassan was dying? All these questions probably point to the real culprit.
Hide the racism I can't see
On the critical side, particularly in the social networking arena, it's all too easy to pretend that racism has been discovered in the mountains in 2023. The Western/Nepalese/Pakistani hierarchy is unfortunately nothing new.
All Western trekkers and mountaineers in Pakistan (and elsewhere!) use the services of agencies where inequalities have a hard life. A Pakistani HAP, for example, earns less if he goes to the summit than a Nepalese Sherpa, his Summit bonus being almost 30% lower. All customers are complicit in this unbearable system unless they take action against employers or choose better service providers. Indignation is one thing, but action is much better.
indignation is one thing,
but action is much better
As for considering that we can do nothing for a poor man in danger at 8,200m when we can barely hold on to a rope, it is perhaps, ironically, proof of a remnant of lucidity.
Closer to home, before our very eyes, the hypocrisy remains, as we don't want to see those stranded from Africa or the Middle East on the italian or french mountain trails where we spend our holidays. And you, who do you step over?