The 36th edition of the Pierra Menta came to an end on Saturday. The crowd went up to the Col de la Forclaz and to the Antécime du Grand Mont in Beaufortain at 5am to encourage the riders. They will have covered more than 10,000m of vertical drop in four days. In this epic game the Italians Matteo Eydallin and Michele Boscacci won. Four days of effort, endless climbs, sharp ridges and descents where the legs burn. If there is a heart of ski-mountaineering, it beats very strongly in Arêches during these days. Check our portfolio of the greatest skimo race.
This 36th Pierra Menta finishes in the hands of the Italians Matteo Eydallin and Michele Boscacci, and the French-Swedish team Axelle Gachet-Mollaret Tove Alexandersson. Local riders Xavier Gachet and William Bon Mardion took the second step of the podium, while Jakob Herrmann and Kilian Jornet took the third place. Despite their talent, like Mathéo Jacquemoud and Samuel Equy who won two of the four stages, the French could not win against the Italian duo. The Pierra Menta is a celebration of ski-mountaineering that everyone, racers and spectators alike, have returned to with fervour after two almost blank years. A mythical race, smiles and tears, on the sparkling summits of the Beaufortain. Nowhere else does the heart of ski mountaineering beat so strongly.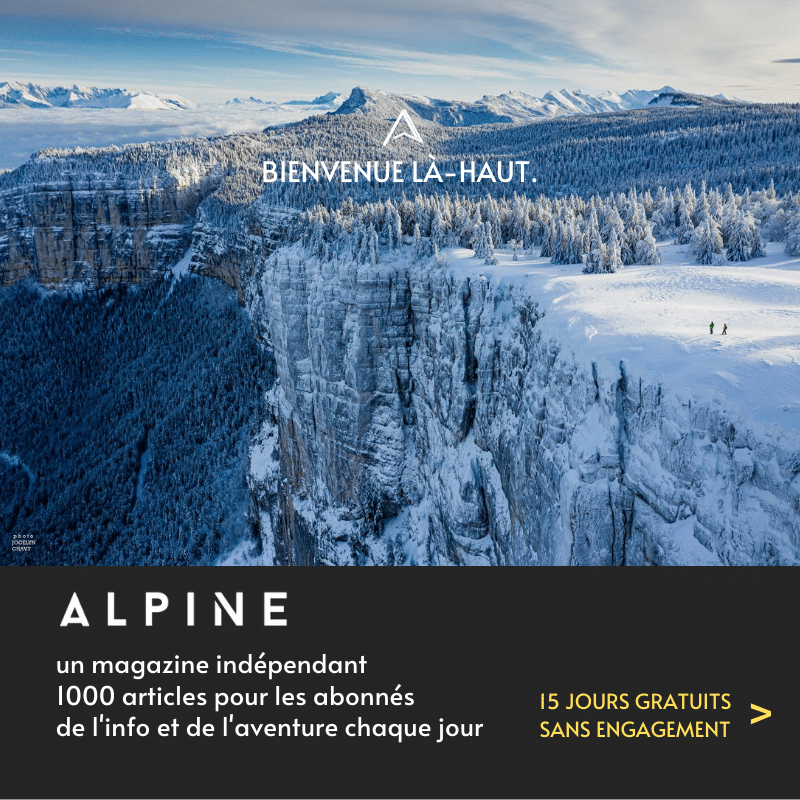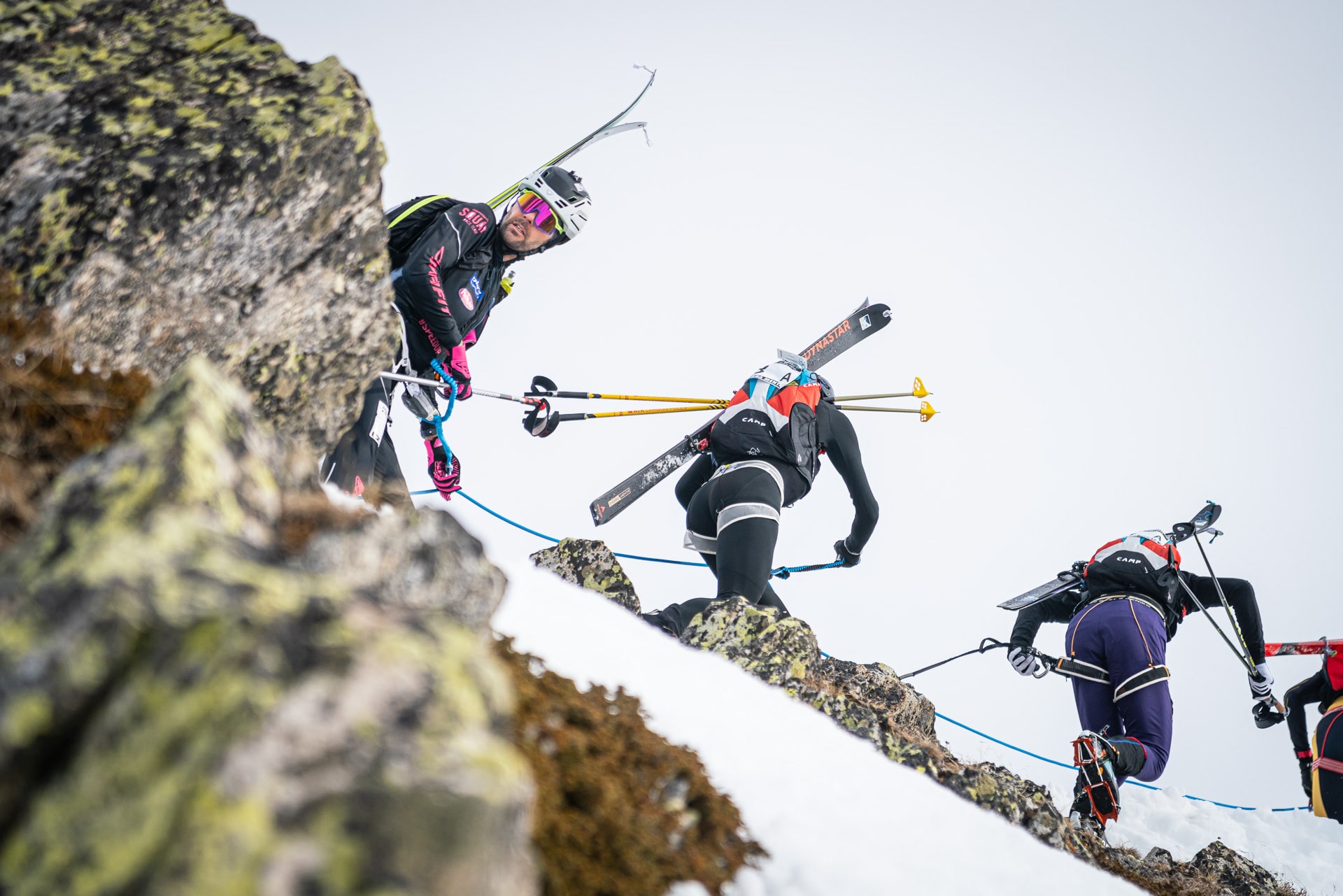 Behind his partner Kilian Jornet, Jakob Hermann takes a look at the ridge he just climbed. ©Jocelyn Chavy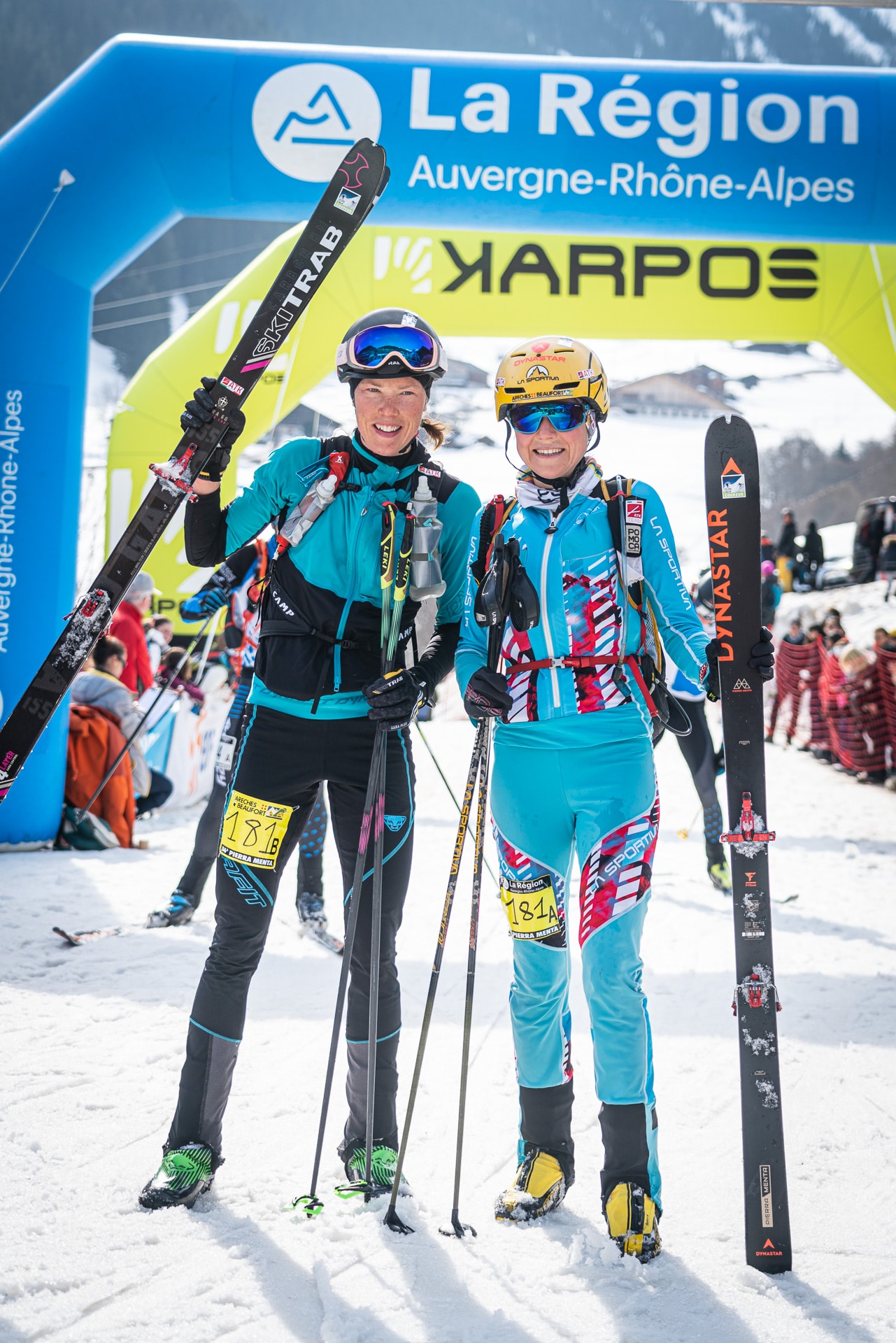 The women's team that won the 36th edition, Swedish Tove Alexandersson and FrenchAxelle Gachet-Mollaret.